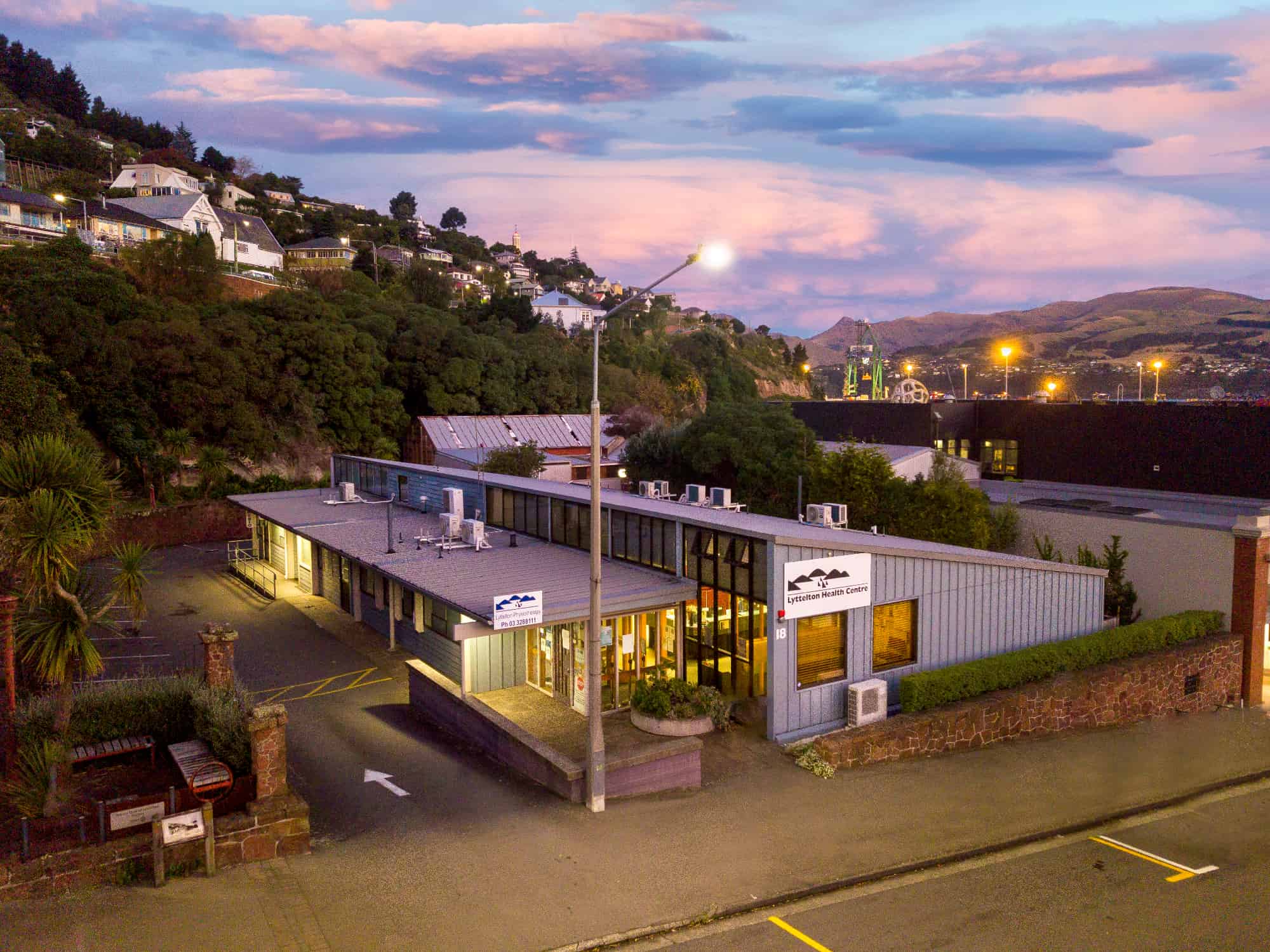 Lyttelton Health Centre is a friendly and professional General Practice team providing primary health care to residents, families, businesses, seafarers and visitors in the Lyttelton Harbour and Port Hills area.
We are open for new enrolments for patients living in Lyttelton, surrounding bays and Heathcote.
If you felt like you needed an appointment today and there is nothing available on the portal, please don't hesitate to call us as we hold spaces for urgent appointments each day.
If you are feeling unwell, especially if you have symptoms of fever, cough and or shortness of breath, do not book an online appointment, but phone us on 03 328 7309 and we will arrange an appointment, or call Healthline 0800 358 5453
---
Patient Portal – Manage My Health
Our patient portal can be accessed from the tab under the clinic photo on this page. Please contact the clinic if you would like us to send you a link to sign up to the portal. Once you are able to sign in you can book appointments, check lab results, order repeat prescriptions and even access your health records. Just a note, that when you do access your health records, you may see entries that indicate you have been seen by us even if you haven't and this is because the system adds things such as contact we have had with you e.g., text messages.
COVID 19/Influenza
Our aim is to keep everyone safe and to do this we need to monitor who is coming in and also restrict the numbers in the waiting room.
If you have any flu like symptoms, we ask that you wait in your car and call us on arrival. We will then call you back when someone is ready to bring you into the clinic.
If you are symptom free, we no longer require you to wear a mask in the clinic but, of course, you may choose to.

Latest News
24 Hour Surgery to open overnight on Sundays and Mondays As their newly recruited nurses complete their onboarding and training at 24HS,…
Find out all about it by clicking on this link= including who will be funded.https://www.timetoscreen.nz/cervical-screening Those who will be eligible for free…
Lyttelton Health Centre walking group is in full swing! Mondays 1.30pm to 2.30pm To join the group, we ask that you are…